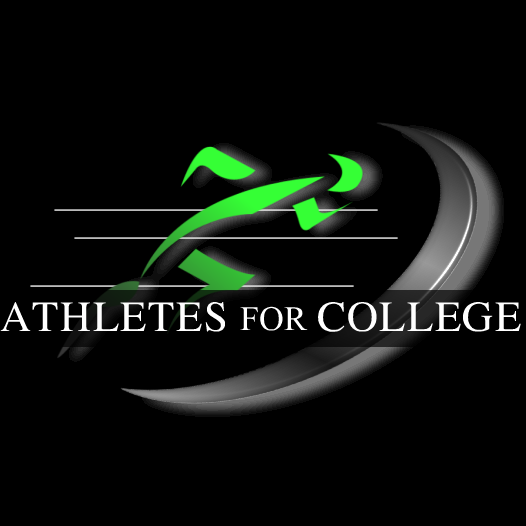 Hello Everyone,
This is Ben Nelson, Vice President and Western National Director with Athletes for College. I personally just finished up my Arena Football Season with the San Jose Sabercats. We finished losing to the eventual Arena Bowl Champions, Arizona Rattlers in the Semi Finals on ESPN2. It was a great accomplishment for me being able to start the last 3 games coming back from back-to-back ACL surgeries. If you want to play college sports, you need to be dedicated in everything you do. You need to be dedicated in your schoolwork, in your training, in your diet, and in the mental preparation it takes to play a sport. Outworking my opponents in my off-seasons has 100% gotten me to be able to play in the NFL and where I am today.
Athletes for College Premium Athletes are all having wonderful success in the recruiting process. We just finished up a very successful 2014 class and now we are working with 2015s-2018s. I see the biggest success with the athletes that get started early (Freshman-start of junior year) in their high school career with Athletes for College. Some athletes that wait until their Senior year to sign up, miss out on scholarship opportunities that would have been there if they had signed with AFC a year earlier. However, all of our seniors are still being heavily recruited. Below are just a few of AFC's current athletes we are working with in AFC West. Many have official offers and are trying to decide what University will be the best fit for them. Athletes for College helps bring you multiple college coaches recruiting you so you have scholarship offers to choose from.
AFC Athletes
Jake Moen, (2015 Football-LB, California): 5 D1 Offers (Dartmouth, Sac St, Harvard, Holy Cross, Air Force). Jake is also being recruited by San Jose St and U of Hawaii.
CarlyeBohannan, (2015 WBasketball-Guard, Arkansas): 2 D2 Full Ride Offers (Rodgers St, Henderson St). Carlye was being recruited by many D2 & NAIA and some D1 Universities. Ultimately decided she wanted to stay close to home. Will be accepting one of her offers soon!
Paige Redmond (2015WBasketball-Guard, Arkansas):3 D2 Offers (U of Central Missouri, Henderson ST, Missouri Southern). Also was being recruited by many D2 & NAIA Universities before deciding to stay close to her home state.
Katie Clark (2015 Volleyball-DS/Setter, Arizona): Narrowing down her list of Universities; U of Dallas and Lewis and Clark University are meeting this Katie this month.
Courtney Harris (2015 Volleyball-OH, California): Just signed with AFC 1st week of September and has been recruited by over 40 divisions 2, 3 and NAIA Universities with multiple offers including 1 full ride offers. Courtney is already focusing on her top schools and will be taking visits and signing soon.
Colby Winnett (2015 Wrestling -168lbs, Oregon) Colby is wanted by almost every D2 and NAIA in the country including powerhouse St Cloud State. Colby is a Dual Sport athlete and will be trying to play both wrestling and football in college. Colby will be busy talking to College coaches until he makes his decision.
BriahtiaSebek(2015 WBaskteball, Guard, Nebraska) Briahtia is being heavily recruited by D2 and NAIA schools.
Murphy Sears (2016 WGolf, Nebraska)Just started with AFC this month; already received interest from 20+ D2 and NAIA coaches. Murphy has the potential to play Div I golf her her consistency improves.
DaleeSteene (2015 WBasketball, -PG, South Dakota)Very talented point guard with interest from many D2 and NAIA schools.
Evan Waters (2015 Basketball,- Forward, Colorado)Heard from over 80 college coaches from D2, D3, and NAIA.
Natalie Cvitanic (2015 Soccer-CB, California)Natalie is a scholar student with a 4.0 GPA and 1800+ SAT. Natalie is narrowing down her search of top prestigious Universities from D1-D3. Princeton, U of Mexico, John Hopkins to name a few.
Maddie Leong (2015, WBasketball-Guard, California)Maddie is a scholar athletes with a 4.0 GPA and a astounding 2100+ SAT. Maddie really wants to play out East, and will be visiting many of the Prestigious D3 Universities this fall to hear about scholarship packages she will be awarded. Maddie has many coaches excited about her coming out east to play for them.
Tyler Gilmore (2015, Soccer- Forward, California)Tyler just finished a visit out east to talk with coaches from Harvard, Princeton, Vassar and Amherst. Tyler also has official visits set up with Azusa Pacific and Colorado College. Tyler will be making his decision by the end of November at the latest.
Jaime Jacob (2016 WGolf, California) Jaime is a scratch golfer and has heard from over 15 D1 and D2 Universities just in the West region in her 1st week with AFC.
Claire Palmer (2016 WSoccer, Missouri –Midfield) Signed with D1 U of Arkansas!
Alyssa Farr, Mia Montoya, Marla Larson (2015 Softball California): All of these girls are hearing from many coaches from D2- NAIA. They possibly would have been D1 recruits if they would have signed with AFC in their junior or sophomore year
There is still time for you to get a scholarship, act quickly and schedule a free evaluation at:http://www.athletesforcollege.com/schedulefreeevaluation
Become of the the AFC student athletes who has made their dream of playing their sport in college a reality!!!
Tweet